10


BRANDS


135


SALES COUNTRIES


15.000


TYRES IN STOCK
About BAS Tyres
Over the years we noticed that the demand for truck and trailer tyres increased a lot. Not only by customers of BAS Trucks, but also by external customers. One of our employees took the initiative to respond to this growing demand and in 2015 we founded BAS Tyres with success. In the meantime BAS Tyres has grown a lot. We have more than 4.000 tyres in stock and 4 mechanics who mount and switch tyres every day.
Our assortment
BAS Tyres has a large assortment of truck and trailer tyres for every budget. Next to premium tyres of well-known European brands, we also offer Chinese import tyres and recycled tyres. All tyres are tested thoroughly, so we offer only tyres of high quality. Since our assortment includes all types of tyres and sizes, we are the tyre supplier for many transport companies.
Method
Customers can find the right tyres easy and quick on our website and they can order online. Furthermore, many tyres are sold by phone or by mail. Customer can choose to pick up or deliver their tyres. If the tyres are not on stock, they are delivered in our workshop within 24 hours. Moreover, we offer the possibility to mount the tyres for free without an appointment. In this way the drivers can continue their journey really quick.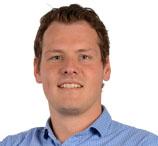 Employee experience
"The last 3 years we have been successfully shaping and expanding BAS Tyres! At the moment we are opening an office in Germany and we want to expand the team. Every day is different with lots of variety. "