8


RBANDS


100


VANS IN STOCK
About BAS Vans
With many years of experience in the truck- and trailer market it was an easy step for us to start selling light commercial vehicles as well. Since 2015, BAS Vans has become a fast growing business activity.
Our stock
With more than 100 new and used vans in stock, we daily receive both offers and customers who are interested in one of our vehicles. The various stock of light commercial vehicles consists of different brands, models and years.
Method
BAS Vans goes beyond sales. Customers can also contact us for additional items such as leasing, documentation, certification, service parts and the conversion of the cargo space. We are daily searching for suitable vans to ensure the diversity of our stock. Besides speaking to customers, we actively offer our vans on portals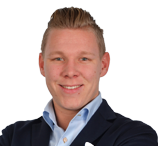 Employee experience
"Making BAS Vans succesful is the biggest challenge for me. It's great to build a network and to respond to the customers' needs. "