Our company culture
BAS Trucks is a fast growing and international family enterprise. Short lines of communication, direct decisions, clarity, enthusiasm, close relations, opportunities, passion and team work are characteristics of our company. This made us a global player in the market of new and used trucks, truck parts and related services, summarized as our Global Truck Concept.
To achieve our ambitions, we rely on team spirit and cooperation. Our ambitious staff members are always looking for creative solutions. This is only possible through providing a stimulating environment with a lot of attention for the individual development of our people. Education and training keep our staff motivated and confident about their skills.
We attach great importance to long-term relationships. By investing in this we can continuously improve our service. Employee satisfaction goes hand in hand with customer satisfaction. Eventually we make a difference with our people.
Team activities
Working at BAS Trucks means working in a close team. Our company has a relaxed and friendly work atmosphere. To keep a good team spirit, we organize a drink in our bar every Friday and various team activities throughout the year. Having fun with your colleagues is very important to get things done. Together we achieve the best results. Therefore, development, ambition and fun go hand in hand in our company.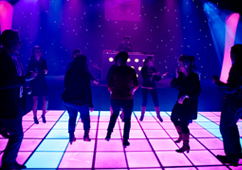 Annual party
In January it´s time for our annual party on a nice venue. The complete staf within the holding is welcome, including partners. Most of the time the evening starts with a presentation of our annual results. Afterwards, we can enjoy a delicious buffet and a nice party.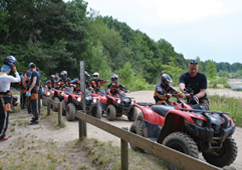 Team activity
In June the annual team activity takes place with colleagues from BAS Trucks, BAS Parts, BAS Tyres and BAS Vans. This activity includes sport activities combined with good food and a great party.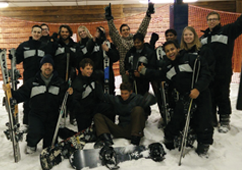 Department activity
Each department can organise an activity with their own team every year. This can vary from skiing to an evening at the casino combined with good food and drinks.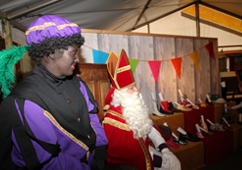 St. Nicholas celebration
St. Nicholas comes to our country every year. Therefore, we arrange that St. Nicholas visits the children of our employees too. The children and parents can enjoy a nice afternoon with entertainment and presents.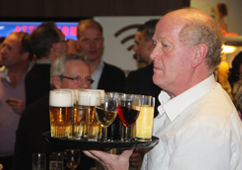 Drinks
Next to the normal Friday afternoon drinks we also organise holiday and christmas drinks. In this way you can make a good start of your holiday and celebrations.