Expats
Are you not living in the Netherlands but still interested in our company? No problem at all! Because of the international environment of BAS Trucks, we have people from many countries working for us. Employees from countries like Bulgaria, Italy, Romania and even India are working on different departments of our company. If we hire you at our main office in Veghel and you don't live here yet, of course we will prepare everything for you!
What do we arrange?
Registration and paperwork at the government;
Dutch bank account;
Upon arrival in the Netherlands we will pick you up from the airport;
Living space in the proximity of the office;
1 return ticket to your home country each year.
What do we offer?
A perfect chance to work at a highly professional trading company in which all necessary tools are available. Together with a motivated and strong team we try to score each week. BAS Trucks will offer you anything you need to develop yourself. We offer high quality internal training programs and people are being challenged all the time. Of course with a good package of working conditions like:
Good develop- and training opportunities;
Introduction program of one month (focus on work processes and truck knowledge);
Both internal and external training;
Pension, course tuition and employee savings;
A relaxed and cosy work environment with Friday drinks and parties;
Language courses.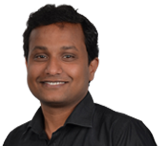 Employee experience
"The team is very helpful, both professionally and socially. Everything for the expats is being taken care of, exceptionally well"