15.000


OUTGOING PAYMENTS


10


CURRENCIES
Finance and Control
A good finance and control is really important in such a big company.
Finance
Are you accurate and do you have financial skills? Then a job on the administration department could be interesting for you. In this role you are responsible for managing the accounts receivables and/or payables of our company. You ensure that all payments are processed properly and that our suppliers are paid in time.
Expats
Because of the international environment of BAS Trucks, we have people from many countries working for us. Click here for more information about working as an expat.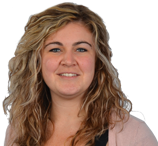 Employee experience
"I am involved in financial administration, credit management and tax returns. With alternating tasks I never have to be bored. In this man's world you must not be afraid to give your own opinion but that is certainly possible in this young and dynamic team!"