415.000


KILOMETERS P.Y.


6.500


SHIPPINGS P.Y.


8.000


TRANSPORTS P.Y.
Logistics
As a full service partner we not only sell vehicles, parts and tyres, but we also arrange the transport and shipping to the final destination, anywhere in the world. We ship and/or transport about 50 out of 100 sold vehicles per week. The logistic roles are part of the Sales Support department.
Shipping
Are you a commercial talent with a background in logistics? Then shipping manager might be the right job for you. You are responsible for our inbound and outbound shipments worldwide. This means that you have contact with our own sales team, but also with customers, intermediaries and shipping companies. You have to arrange the best shipping solutions against the best conditions and the best all-in price.
Transport
At BAS Trucks we have our own transport fleet to bring the vehicles to the ports and the final destination of the customers. You will also arrange the transport of vehicles that we bought across Europe. We cannot transport all vehicles with our own fleet. Therefore, you have to request offers at other transport companies and get the best price. As a transport manager you will also arrange the complete transport planning.
Truck drivers
If you work as a truck driver at BAS Trucks you will transport trucks and trailers. You will deliver the vehicles at the company of the customer or in the port. It's also possible that you have to pick up the purchased vehicles at a supplier in Europe.
Expats
Because of the international environment of BAS Trucks, we have people from many countries working for us. Click here for more information about working as an expat.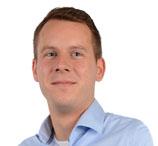 Employee experience
"At the logistics department there is a wide diversity of commerce, planning and purchase. Satisfied customers are my top priority. By exploring new opportunities in the market, I make sure I keep developing myself."