Get the most out of your career with BAS Trucks
Are you a professional with enough work experience, but doubting if you are working at the right spot? Then take a look at the job opportunities at BAS Trucks! We highly value expertise and offer challenging jobs in which you can greatly improve yourself as a professional. Are you ready to reach the top? You have just found the right company with BAS Trucks!
What can you expect?
Introduction
To make a good start with your BAS Trucks career, we will give you an introduction at several departments which allows you to get a good view of our company. Besides, you will follow a training program which consists of e-learnings. This will help you understand our internal systems and software as fast as possible.
Getting started
Pretty soon you will start your own activities. By coming up with initiatives and ideas you will not only steer your career in every possible direction, but also helps the organization a lot. To maintain your knowledge and skills, it's possible to follow both internal and external trainings and courses. As a professional, we offer you all opportunities to work on your skills and help bringing yourself to a higher level.
What do we offer you?
We offer you an opportunity to work in a professional organization. Week in, week out, we want to score with a motivated and dynamic team. The expectations of a professional are higher than of a starter. We will give you all space to live up to expectations and to show what you are capable of.
The opportunity to show and use your experience;
Both internal and external training;
Pension, course tuition and employee savings;
A relaxed and cosy work environment with Friday afternoon drinks and parties.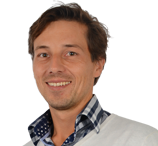 Employee experience
"BAS Trucks has both the power and will to innovate their organization. People who are really wanting to go for it, get all the space they need for their ideas. Because of the informal working atmosphere and the international environment, I'm never counting down the hours before I can go home."