135


SALES COUNTRIES


28


EMPLOYEES


13


NATIONALITIES
Sales
BAS Trucks
Sales is the beating heart of BAS Trucks. A a sales person you sell trucks, trailers and other industrial vehicles every day. We sell more than 5.500 vehicles to customers in 135 countries in Europe, Africa, the Middle East and South-America every year. In Veghel we have a constant stock of 1.500 vehicles. Furthermore, we have some sales points in Romania, Italy and Hungary to better serve our customers in these regions. We can distinguish various jobs within the sales department. Which role suits you best?
Online sales: more than 50% of our vehicles are sold online. We receive more than 100 requests a day from our website, but also from the online portals where we advertise our vehicles.
Direct sales: are you a good negotiator and customer-oriented? In this job you match the customers' requirements who is visiting our showrom to a truck from our stock.
Area sales: increase the market share for BAS Trucks in a particular continent or region. You respons to the regional requests and you approach both existing and potential customers.
Sales assistance: you give assistance to the sales department. You take customers to the right vehicles on the terrain and you respond to practical questions.
In an international organisation as BAS Trucks it is always a big advantage if you speak multiple languages.
BAS Parts
Most of the time parts are sold online of by phone to customers around the globe. Some customers are just looking for parts for maintenance, others are just looking for a quick and fast way to repair their truck.
BAS Tyres
Answer online requests or customers' calls. You also sell tyres to international truck drivers. We can mount their tyres immediately without an appointment.
BAS Vans
As a salesman for BAS Vans, you speak to customers by telephone, online and in our showroom. In addition, you ensure that the vans are actively promoted on online portals.
Expats
Because of the international environment of BAS Trucks, we have people from many countries working for us. Click here for more information about working as an expat.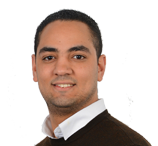 Employee experience
"Every day again I want to find THE MATCH between vehicles in stock and customers. Every month the results are getting back to zero. This makes that I am constantly motivated to improve my own performances. Negotiating and building relationships with customers around the world gives me a lot of energy."