10.000


EXPORT DOCUMENTS P.Y.


2.500


DELIVERIES IN VEGHEL P.Y.


6


EMPLOYEES
Sales support
If the order is placed, Sales Support will take over the work from the sales person. This means that we arrange everything for the customer: from the required export documents until the delivery. Transport and shipping are also part of the 'Sales Support' department. On the logistics page you can read more about these jobs.
Are you a real multitasker and do you always work accurately and precisely? Then Sales Support might be a nice job for you. You will be the source of information for the sales persons and customers regarding import and export. Furthermore, you take care for the completion of the order. For example. you arrange the export documents and transit plates, but also the inspections and customs. In this role you are in regular contact with customers.
If everything is arranged, you take care for the delivery of the vehicles in Veghel. We deliver only 50 out of 100 vehicles in Veghel every week. The other vehicles are transported or shipped to the final destination.
Expats
Because of the international environment of BAS Trucks, we have people from many countries working for us. Click here for more information about working as an expat.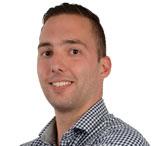 Employee experience
"Together with the team we deliver 100 trucks a week. Besides that I support the sales team by answering questions from our customers about transporting and importing a truck. Sometimes it can be hectic but certainly never boring."