33


EMPLOYEES


27


PROJECTS
Software development
At BAS Trucks we try to automate as much of our processes as possible. Every month we send more than 1 million of personalized e-mails towards our clients. Our dynamic websites are being visited by more than 5.000 customers daily. Behind the scenes, our web developers make sure that all automated processes and functionalities are being optimized continuously.
The challenges at BAS Trucks are endlessness. The same goes for the opportunities. Because every day needs to be better and more efficient for our clients. That's the basis for our success. The developers are not only working from our office in Veghel, but also from India and Latvia. Together with our marketing team , they form one department.
Software developer
As a software developer you are responsible for developing and optimizing processes and functionalities within our systems and websites. You can specialize yourself in frontend or backend design.
Software architect
A software architect designs, develops and optimizes IT systems. You translate business requirements in a logical but clear way to technical solutions and you know how to implement that solutions in a professional way.
Expats
Because of the international environment of BAS Trucks, we have people from many countries working for us. Click here for more information about working as an expat.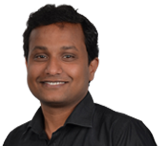 Employee experience
"At BAS Trucks I received the opportunity to develop my skills and to learn a lot of new things. The amount of projects which we work on is very high, which ensures that our work is always different. I'm working closely together with different teams and because of that we learn a lot from each other!"